photo update - el bayedh
getting henna'd: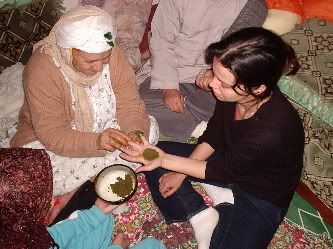 making tea: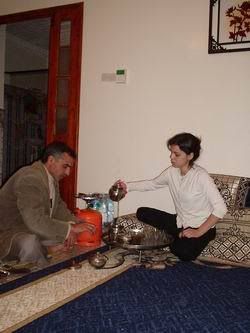 picnic with grandma: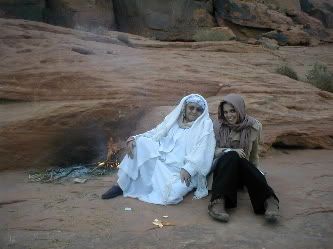 further outside the city: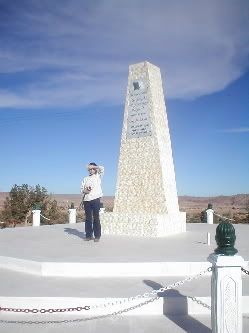 several miles away - a battle monument commemorating one of the early battles of the war (October 4, 1956). it was a massive victory for the maquisards - 25 Algerian dead to 1,375 French.
and back in time: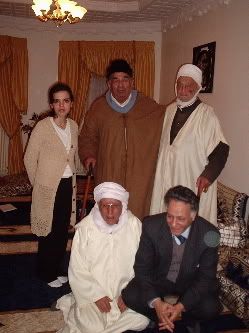 the maquisards themselves. back row, left to right: Moulay Ibrahim, one of the FLN's chief military coordinators in the region; Hajj Deinus, chief of the tribes in and around El Bayedh. front row, left to right: Abd el-Hamid, my grandmother's brother; Slimane, my dad's older brother, the uncle I lived with in Oran.