pictures, part 3: history
El Ghassoul, circa 1959: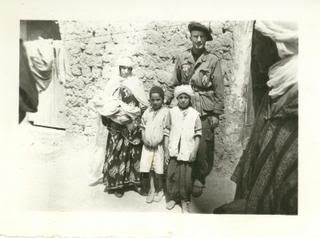 from left to right: my grandmother (with my uncle Ali in her arms), my father, my uncle slimane, and their teacher - a french army officer charged with running their school. this was part of the French PR offensive during the war of independence: the army set up schools and special services for Algerians living in the countryside in an effort to persuade them not to cooperate with the FLN. elsewhere, though, and at the same time, the army rounded up bedouins and "relocated" them in severely undersupplied concentration camps - my family later lived in one of these.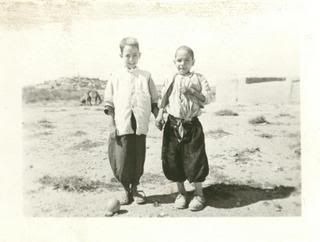 uncle slimane (left) and my father
La Roche sur Yon, November 2006: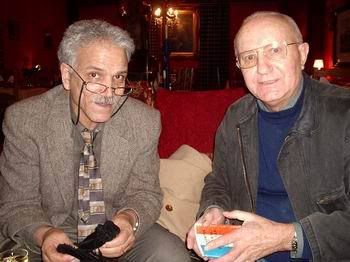 my father and his old teacher, the man who gave us these photos